Series Three: Episode 1 is the first episode of Luther, Series Three.  
This is the eleventh episode of the series.
Emily Hammond is killed in her flat by a fetishist who makes up and wigs her corpse, the slaying recalling the murders thirty years earlier by a serial killer the Shoreditch Creeper, who had connections with Emily's house. At the same time, Ripley is introduced by embittered Erin Gray to creepy, "unretired" superintendent Stark, anxious to nail Luther for killing people who eluded justice and taking the law into his own hands. Stark and Gray put a wire on Ripley as he and Luther investigate the apparently ritual murder of obscene Internet troll Jared Cass. Prime suspect is Ken Barnaby, who was plagued by Cass with taunts over his dead daughter but Luther feels sorry for him, warning him of likely arrest which spurs Ken to take extreme action. Luther finds romance with Mary Day after they literally bump into each other in a traffic prang but the killer strikes again, murdering Dani Lane (who was Emily's baby-sitter in the 1980s) and her husband.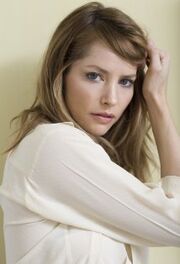 In Order of Appearance:[1]
DCI John Luther - Idris Elba
DC Justin Ripley - Warren Brown
DSU Martin Schenk - Dermot Crowley
DS Erin Gray - Nikki Amuka-Bird
DSU George Stark - David O'Hara
Emily Hammond - Rache; Hankey
Paul Ellis - Kevin Fuller
Benny "Deadhead" Silver - Micheal Smiley
Sean "Beamie" Beamish - Shaun Mason
Ken Barnaby - Lucian Msamati
Tessa Barnaby - Maria Miles
Dani Lane - Sasha Behar
Craig Lane - Selva Rasalingam
"I Got A Thing"  Performed by Hanni El Khatib [played at the end of this episode]
References
Edit
Ad blocker interference detected!
Wikia is a free-to-use site that makes money from advertising. We have a modified experience for viewers using ad blockers

Wikia is not accessible if you've made further modifications. Remove the custom ad blocker rule(s) and the page will load as expected.